The item was added to your waitlist!
Free shipping for orders over $150.
Earn Free Credits
Earn Free Credits in Multiple Ways!
1- When we go LIVE there are 2 ways to earn $$$ Sharing the LIVE! We give away SHARE Cash every 15 minutes! We also give it away for paying your cart WHILE live!! We love responsible shoppers that pay for what they claim!

2 - SHARE the LOVE of Grace & Co with your Friends!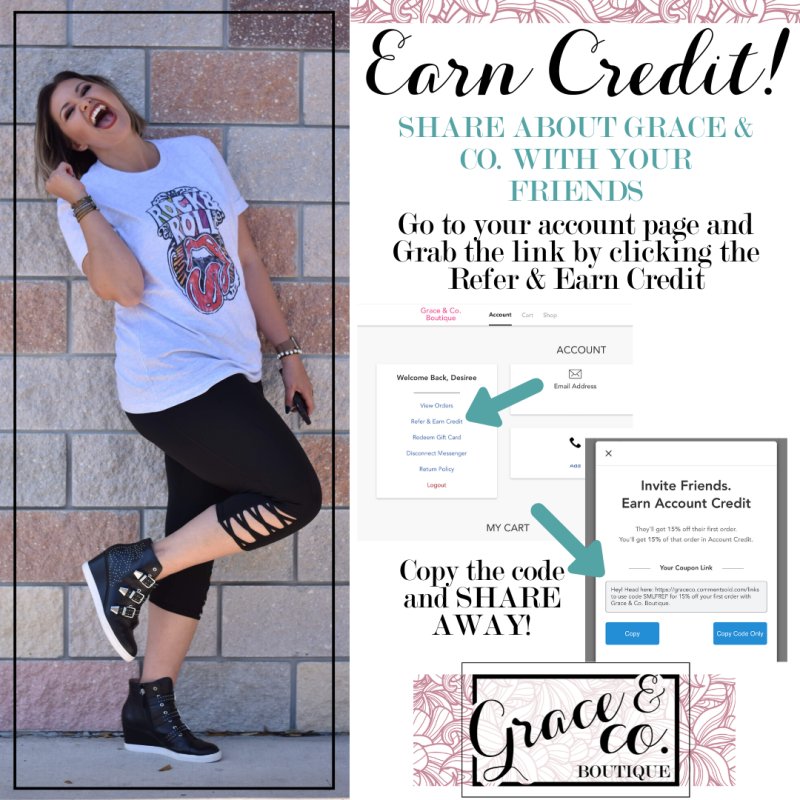 As a THANK YOU for sharing we want to give you and your friends a BONUS!
The friends (unlimited friends) that you refer will earn 15% off their FIRST order with Grace & Co!
When they make their purchase you will get 15% store credit to spend on your NEXT order! You can check the status of this right on your account page! See how below!
How to find your referral link -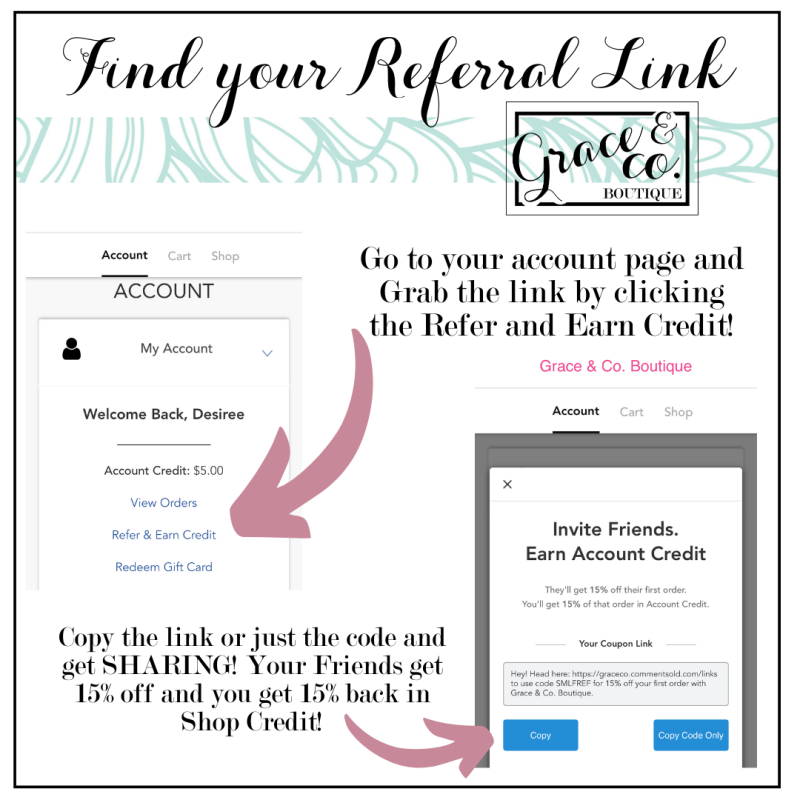 Check your Credit Balance: